Take Ownership of Your Finances With Online and Mobile Banking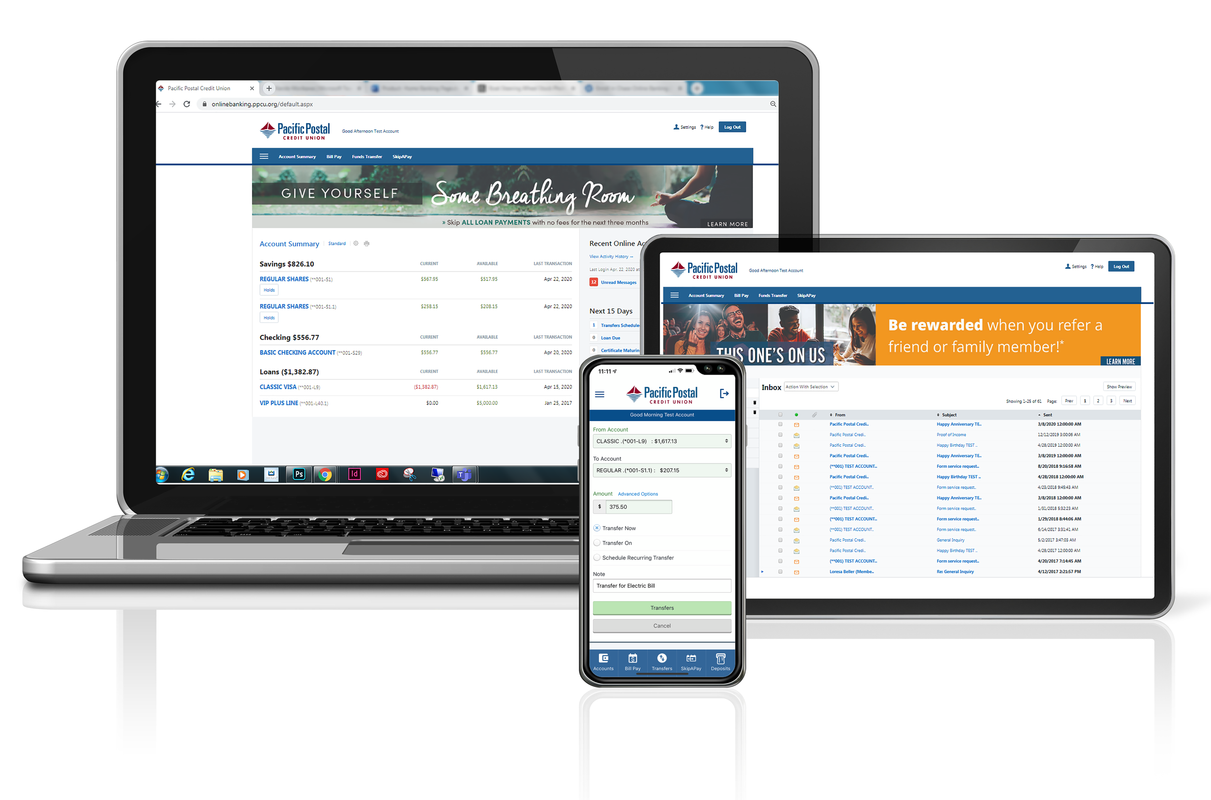 Set Sail on a Faster and Easier Way To Bank!
With PPCU's Online Banking and Mobile App you can manage your money from your computer, smartphone and other devices when and how you like. Our online and mobile banking services provides a refreshing user experience with special features including an easy to read Dashboard, Alerts and more!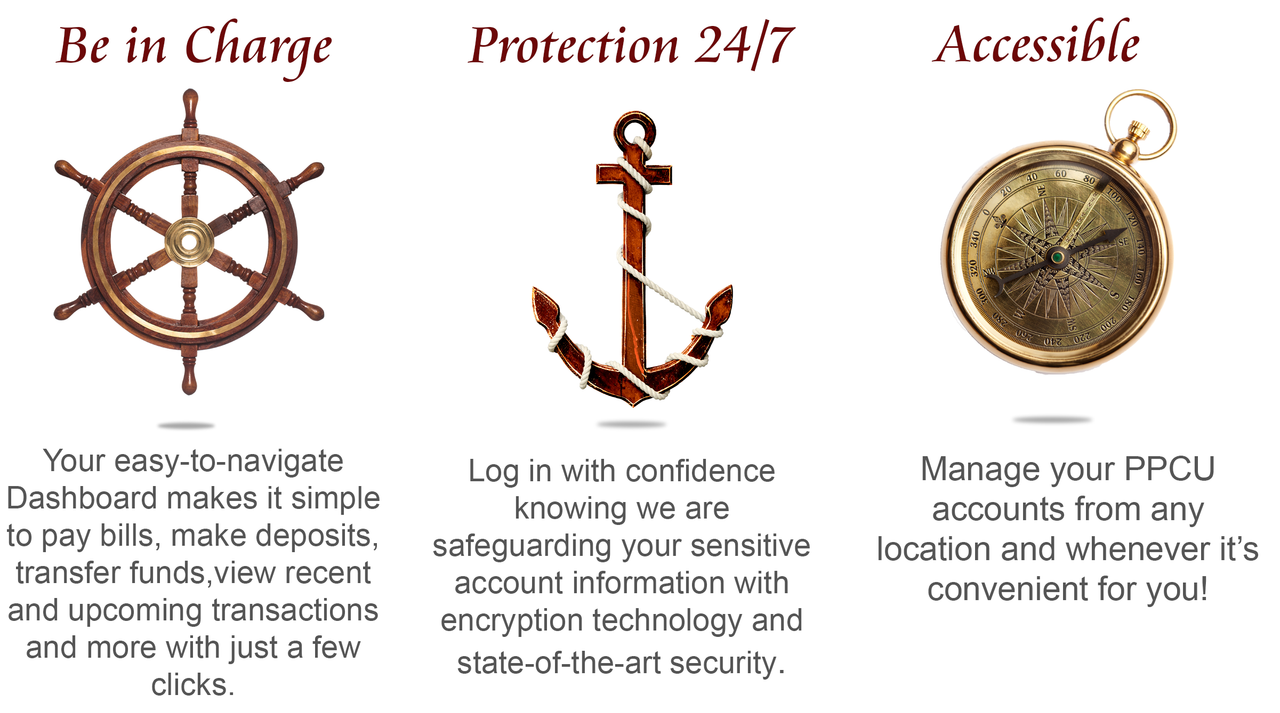 Mobile Banking Gives You Freedom!
Whether you are here, there, or everywhere - our Mobile App is always with you! Special features like Auto Capture for your check deposits or paying your bills by just snapping a photo will save you time and energy! Register for online banking and download our FREE mobile banking app for iPhone and Android today.